Become an Egg Donor with Select Surrogate in San Diego, California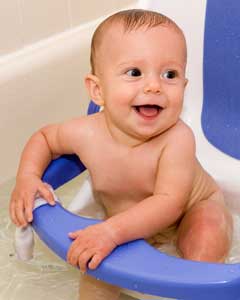 The Select Surrogate is always looking for egg donors willing to help people create a new life for others. As an egg donor, you will become part of our family, helping others to experience the joy of parenthood!
Fill out our online application form here!
Advantages of Becoming An Egg Donor With Select Surrogate
When you choose to become an egg donor with The Select Surrogate, you will be treated with a level of respect and professionalism available only from a specialized staff with more than 25 years combined experience in the fertility field.Read more on one of the most successful egg donor and surrogacy programs in California.
You fertility treatment will be performed by the noted reproductive endocrinologist, Dr. Samuel Wood, who himself has a long and respected history of outstanding care.
And, most importantly, in addition to generous financial compensation, you will be gratified in knowing you have helped grow a loving family. Your egg donation can mean a world of joy to a couple with their heart set on a child.
The Qualifications of a Select Surrogate Egg Donor

Like our surrogates, egg donors will have to undergo extensive pre-screening and will be matched with a couple based on their individual requirements. as an egg donor you will have to undergo extensive pre-screening and will be matched with a couple based on their individual requirements.
In addition to being an accomplished woman with an outstanding personality, you need to be in excellent health, with no history of drugs or sexually transmitted diseases. In addition to being physically suitable, you will undergo a professional psychological evaluation, a thorough genetic screening. While egg donors are wanted, we still make sure that those we work meet our very high standards.
To first be considered as egg donor for our agency, you must meet some basic requirements:
Between 18 and 29 years old
In excellent health
Willing to undergo a specific fertility treatment regimen that includes injections, blood draws, and frequent office visits
Willing to supply academic transcripts and complete medical records
What to Expect During Your Egg Donation Cycle
Once you are accepted into the program, then fertility treatments are scheduled prior to an ovulation cycle. For some donors this requires a lifestyle adjustment that includes, but is not limited to, quitting smoking and drinking, and sexual abstinence for a period of 4 to 6 weeks, or perhaps longer.
Because women only normally produce one egg per ovulation cycle, drugs are administered to stimulate more egg production. These are often given in the form of hormone injections. At the end of the ovulation cycle, a surgical procedure requiring a mild anesthetic is performed to retrieve the eggs that have been produced.
Most often, egg donors will have very little, if any, contact with the intended parents. In many cases, but for a picture and background information, the donation is kept completely anonymous, to protect your privacy.
Egg Donor Compensation
We encourage egg donors with a successful history of egg donation to apply. You will receive an additional premium for your proven track record.
If you wish to become an egg donor and you are ready to apply, please contact our office via the online egg donor application form.